News
Back to all posts
Posted on:
COVID-19 Update - Moratorium on Field Trips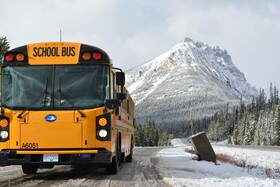 In response to the arrival of the Omicron variant of COVID-19, School District 6 has implemented temporary precautionary measures to protect our students and staff and to ensure continuity of learning for all students. 
While students have returned to in-person learning today, January 10th, all field trips requiring transportation are on hold until further notice. This policy impacts all RMISP students,  including those in School Districts 5, 19 and 91.
We know that this is very disappointing news for all students, but particularly for our one-semester students leaving at the end of this month. We have all had big hopes that 2022 would bring an end to this pandemic, but clearly we are not seeing the end of it just yet. While we must put our experience schedule on hold, our top priority is seeing students continue to get the most out of their school and homestay experiences, while keeping safe and healthy.  
Learn more about School District 6's current COVID-19 policies.