Course options
In addition to offering a full roster of core academic and elective courses, RMISP's high schools offer many unique, special-interest courses.  Many of these courses are very popular with international students, particularly courses which maximize our amazing location in the Canadian Rocky Mountains and beautiful British Columbia.  
IMPORTANT:  Not every course is available at every school and/or each semester or year. Please consult with your agency or directly with program staff to confirm when and where specific courses are offered.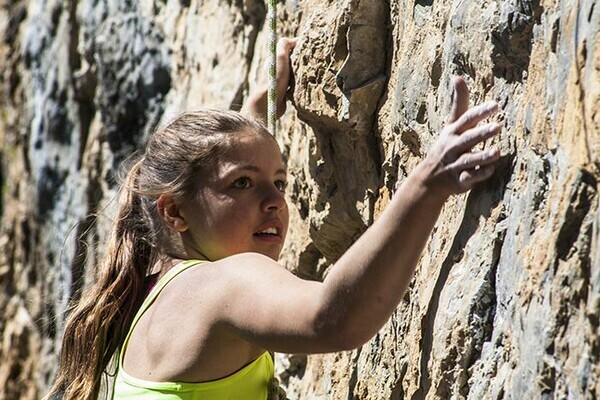 Outdoor Education
Experience all the Canadian Rocky  Mountains have to offer in specially-designed courses in Golden, Invermere, Kimberley & Cranbrook. From cross-country skiing and rock climbing to avalanche training and first aid, these courses combine theory and practice to create a unique educational experience for international and Canadian students alike. Click here for more great photos!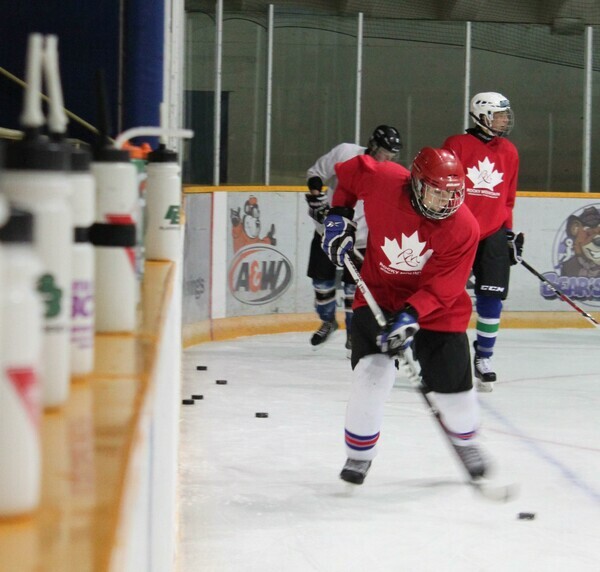 Ice Hockey
All three high schools in School District No. 6 offer special programming for students who want to combine hockey training with regular coursework. These programs are very popular and enable international students to learn with and from Canadian players under the supervision of experienced teachers and coaches.
Digital Media
Digital Media 11 teaches students basic skills in illustration, digital photography, Flash animation, Web design and desktop publishing. Digital Media 12 introduces students to 3-D illustration, stop-motion animation and digital video production. These courses are amazing opportunities for international students who want to explore their creative potential using industry-standard software programs and design tools. Available at Golden Secondary School only.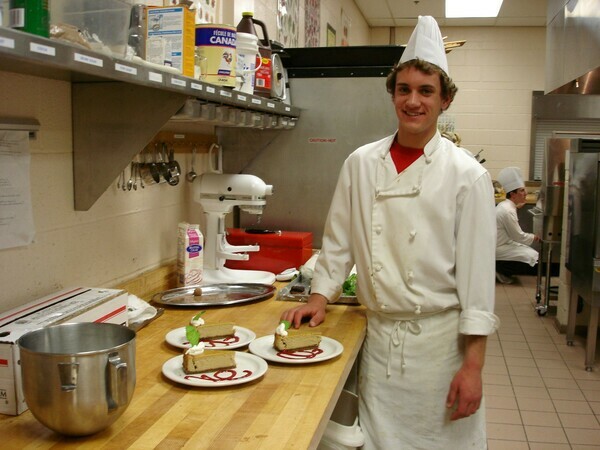 Chef Training
Learn to cook in the classroom and then practice in local restaurants in the Windermere area. This is a great course for international students who like food and enjoy learning and working as part of a team. This course follows the provincial Cook Training curriculum; the equivalent of which is Cook Level One at colleges in the province. Learn about nutrition, artistic food presentation and the social issues surrounding food and food security. This amazing course is only offered at David Thompson Secondary School in Invermere.
Strength and Conditioning
This course is offered in Golden and Cranbrook to students in grades 10 - 12. Students train year-round to improve their physique and fitness levels with the use of free weights and machines. The routines are geared towards bodybuilding with some opportunities to incorporate cardiovascular fitness as well. Instruction is given for all areas of the body including suggestions for nutrition. Students write in a daily log book that is kept in the class.
Superfit
Superfit is a great way to start your day. Available in Kimberley, Cranbrook, and Revelstoke, it is a course scheduled outside the regular timetable for students wanting to learn and benefit from modern strength and conditioning principles including weight training technique, agility, balance training, nutrition, energy system usage and their application towards a self-designed program suited to their specific needs. If you enjoy working out and exercise, Superfit is the course for you!
Art Metal and Jewelry Making
Art Metal and Jewelry 12 (elective) 4 credits  Students will:  Learn soldering, buffing and polishing, shaping, filing, sawing with a jeweler saw, braiding, weaving, carving, forging, detail welding, brazing, and casting.   Create rings, pendants, broaches, chainmail, necklaces, and sculptures using both power and non-power tools; Be encouraged to create self- designed projects. Are expected to create and maintain a digital portfolio of their projects. (Graduation Requirement). 
Aviation
In partnership with the Vanderhoof Flying Club, this Introduction to Aviation course meets the required ground school portion of the private pilot license training and prepares the student for the Transport Canada written exam. The course is designed around the Transport Canada guidelines for ground school, is recognized internationally, and covers necessary flight theory, aircraft systems, and air law while teaching the important navigational, meteorological, and decision making skills necessary to earn a private and then commercial pilot license. This course includes flying the advanced Red Bird full motion flight simulator is an introduction to the general flight procedures and air exercises as well as an optional flight to nearby communities.  
German
Introductory/Beginner German 11 (elective) 4 credits  Introductory German 11 is an accelerated introduction to German for students who have no prior experience with the language.  Focus areas:  language learning strategies, communicating basic ideas and information both orally and in writing in real-life/travel situations, using basic past, present and future time frames, pronunciation and intonation, understanding key information and supporting details in authentic print and audio texts (texts, emails, blogs, ads, websites, songs, recipes.
Japanese
Introductory Japanese 11  4 credits Elective Courses Introductory Japanese is a provincially prescribed curriculum that serves as a pre-.requisite for Japanese 11 for students who may not have taken Japanese 5 to 10. It will introduce students to the fascinating language and culture of Japan. The linguistic component of the course will focus on the five skills of language acquisition – speaking, listening, reading, writing, and interpreting. The cultural components will include some of the many unique customs, hobbies, foods, arts, etc. which has been at the root of the island people's background for countless generations. Students will find this course as a beginning point of a life-long love and pursuit which will instill great satisfaction, as well as providing to be an important tool of communication in the Pacific-Rim. The successful completion of Introductory Japanese 11 should provide students with a level of competence that will allow them to participate successfully in Japanese 11 and 12 courses.