Student Blog
Back to all posts
Posted on:
My Great Canadian Experience: DTSS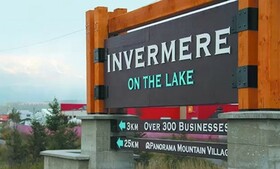 by Erik from Germany
Photos from my year in Invermere! 
Studying in Canada doesn't just mean studying! David Thompson Secondary School offers many great courses! There are so many things to see and do  - skiing, boarding, hiking, biking, skating, exploring!
There are over 15 International Students at DTSS in Invermere. Many are from Germany and Mexico. Others are from Switzerland, China, and Spain. There are also students from the Ukraine at DTSS this year. 
Timm and me in front of the biggest coin in Canada (Salmo). We went there with our cross country team and we actually got qualified for the provincials in Victoria. 
Our school schedule allows time for fun school activities.
This year the students organized a school dance. This photo was at the winter dance. In front of the camera with my host brother Antonio (right). We had lots of fun with all the people from school.
A break during Culinary class. I had fun with Antonio and Benni and some Canadians.
At a football game in Calgary with the international students. We had lots of activities this year. Our first day of school we missed to go rafting! we also went curling, skiing at Kicking Horse, to Lake Louise, Banff, and Calgary and did winter camping at Blue Lake. 
Mountain campfire - Still in the beginning of the exchange year with lots of internationals together at a campfire. The International Students and I like to make plans to do things together. 
It must have been December when Benni and me became friends, while talking on the ice and skating together! The Whiteway is the longest skating trail in the world 34kms of groomed trails so we had lots of time to get to know each other!
We walked up on the top of Mount Swansea with a little group of International Students. Elevation gain 359 m. 6.1-km out-and-back trail near Windermere. Very popular area for birding, hiking, and snowshoeing. The view was amazing.