Testimonials
What students are saying about...
Testimonials from former RMISP participants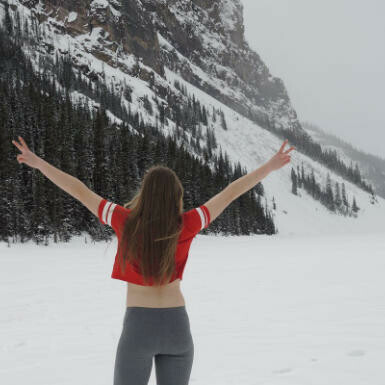 Annika from Germany
I have been here for 2 months now, but it seems like I have been here my whole life! I already have such good friends, Canadian and international students and I completely enjoy my time here! I love my time in Revelstoke and all the activities we did with the RMISP. My courses here here are so much fun and I can't believe that I have just two months left.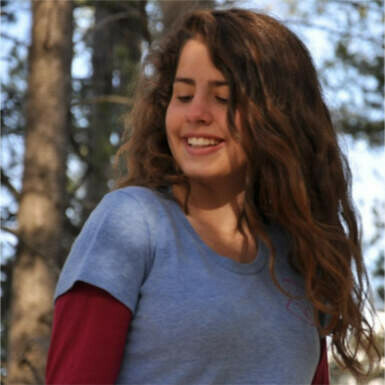 Charlotte from Germany
My friends, the nature, my host family is what made my year in Canada the best year in my life. You are never bored in Fernie: In winter you can go skiing, snowshoeing and snowmobiling. And in summer you can go mountain biking and swimming in lakes or water rafting. My host family does amazing stuff with me and I made so many amazing experiences and met so many interesting people in school, youth group and church. School is completely different than anything you think about when you hear the word school. You are looking forward to go there. We had amazing trips with the exchange students and we could see so much of British Columbia. I'm sad to go back to Germany but I am so thankful for my experiences in Canada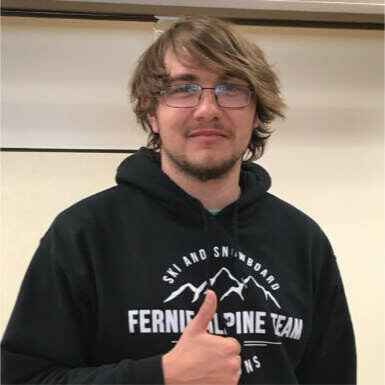 Christoph from Germany
I had a great time in Canada, if you love nature, and all kind of outdoor activities you'll find a second home in Fernie, especially when you love skiing in winter you should bring a pair of powder ski. I also loved the kindness of the Canadians, they are very helpful and they don't make fun of wrong spelling or vocabulary issues. I also liked the hiking trails around Fernie and I had a great time hiking in summer and skiing the trees in winter.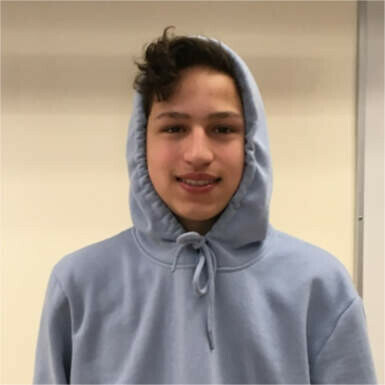 Diego from Mexico
My experience in Canada has been amazing!!, I've enjoyed my time here a lot and everyday gets better. Skiing was awesome and the winter was great but cold. I had fun skiing and I like Fernie a lot, it's a beautiful place and the people are very nice , one of my best years so far.

Doohi from Korea
There are three things that I really like about Golden Secondary School. One is the basketball that I joined because in Korea we do not have basketball teams. The second thing is that the Canadian students are very friendly to me. The third thing is experiencing new things in school.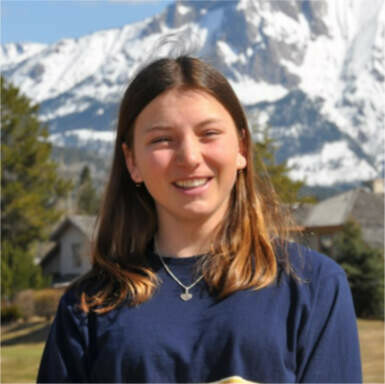 Eva from Germany
I'm here in Fernie side 4 month now and I have so much fun. In the winter I always went skiing at the ski hill. The snow here is amazing. I'm having so much fun with my host family and with friends. The trips with the organization are so much fun too. I'm excited for my last two month in Canada and I'm sure I will have fun.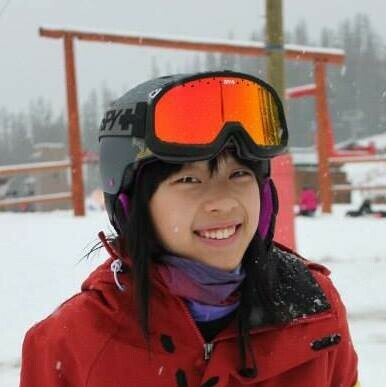 Ginn from Thailand
RMISP is the best international program ever! There were many cool activities that we did during the year and it was so much fun. I'm glad I went abroad to Canada to join this program and study at Selkirk Secondary School. I had many experiences, made local and international friends, and we learned different cultures from each other. Skiing was the coolest sport for me to do in Canada because it is my first time and my town (Kimberley) has a ski hill so I could go every week. The Rocky Rewards trip to Vancouver was awesome. It was a wonderful year for me to be here!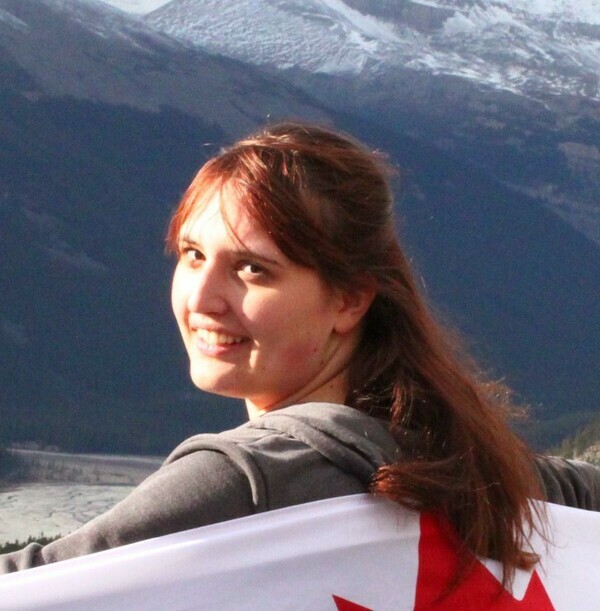 Hanna from Germany
I had the best possible experience over the two years I spent in Canada. You all should just get out there and do as much as possible! Don't be scared to do something wrong and be open to new things. Try to talk as much English as possible. You'll have the time of you life!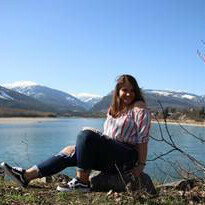 Isabella from Germany
I enjoy staying in Canada so much and I love Revelstoke ! The community here is amazing and everyone is so helpful. Also the school here is so fun and I really like to go to school here because it is so modern and the classes are really interesting. Since I'm here I have learned so much. I love the nature here and skiing is so awesome ! But the best things in Revelstoke are the ice hockey games and the huge opportunities to do sports.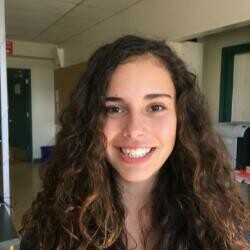 Isabella from Mexico
This year has been the best year of my life . I learned so much stuff. I made new friends that are going to last forever and I did lots of new activities that I never did before. The program always supported me and I always felt really confident in talking to the coordinators. They were always there for me and made sure I was okay and having fun. I loved every single trip we did it was always something different and incredible. Every day was different and full of new stuff to learn. I highly recommend that if you want a unique Canadian experience, learn new things and have new friends, go to Rocky Mountain International Student Program!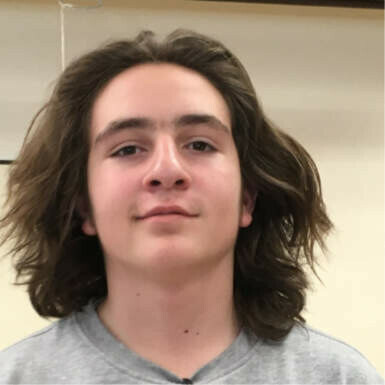 Julian from Mexico
It has been a really good experience that has changed my perspective on how I see life, being in another country is a really big deal and getting to know many new people as well as doing new things I don't normally do, it's been a really amazing experience and a lifetime experience.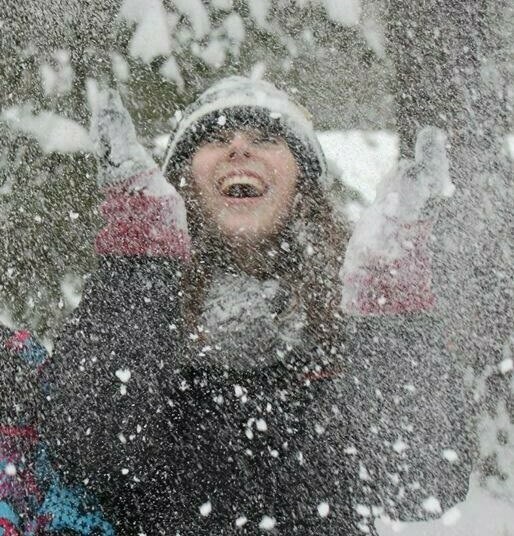 Kate from Australia
Without this program I wouldn't of been able to do so many amazing things in Canada. I was able to do everything I could of dreamed of doing and also things I didn't even knew existed such as sledge hockey. I made so many fantastic friends from all over the world including Canada, people that I will never ever forget.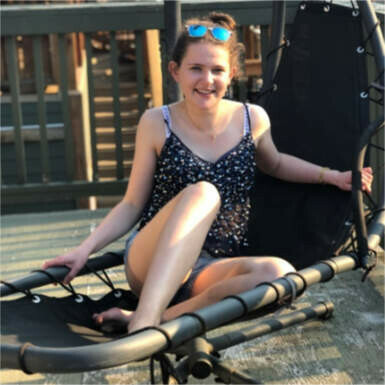 Laura from Germany
Set in the middle of the Rocky Mountains in BC is my community where I live. It is amazing to learn about the Canadian culture and make friends from Canada, but as well from all over the world. I had the chance to watch and try ice hockey, go powder skiing, visit Banff, Edmonton, Calgary, and Lake Louise. But that are just the highlights- every day is awesome in its own way.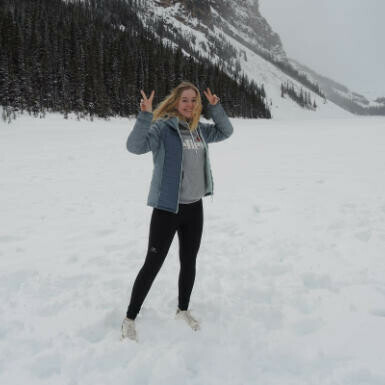 Letizia from Germany
I really enjoy staying in Revelstoke and being part of the Rocky Mountains International Program. The nature and the ski hill are awesome but honestly, the people are the best. Everyone is so open, nice and interested in where you're from and what you're doing. Going to school, hanging out with friends and simply just being part of the program is an awesome experience that is definitely worth to make!

Lillian from Brazil
The best thing about my experience in the Rocky Mountain International Student Program was the new friends I made and the very different life at school. Thanks for giving me the opportunity to live this wonderful experience.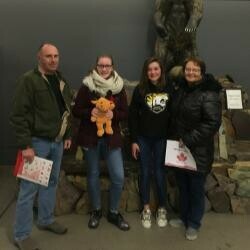 Lilli from Germany
I'm really enjoying my time here in Canada and being part of the community in Cranbrook. I met a lot of nice people here. Especially students from all around the world. Some of them became pretty good friends of me. You make a lot of trips with the organisation RMISP. That is a good way to explore the country and the Canadian culture with the other internationals. Those trips are always amazing and great fun. We visited for example Lake Louise where we could see a wonderful nature.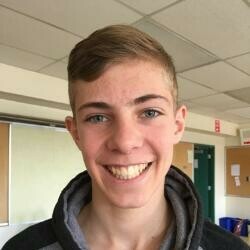 Lion from Germany
I was in Canada for 5 months. I stayed in Kimberley which was a great decision. The ski hill is really close to town and so gorgeous with a fantastic view on the Rockies. Kimberley is really small. Just a few thousand People are living there. It is a big difference compared to Munich with 1.5 mio inhabitants where I am from. I couldn't have imagined a better Homestay-Coordinator than Randy. He's funny and really cool. The trips are awesome too. My favourite trip was the one to the West-Edmonton-Mall. In total I can say that these 5 months were the best of my life. I can only recommend going to Canada and meet new People, experience the Canadian culture and just live life like a real Canadian.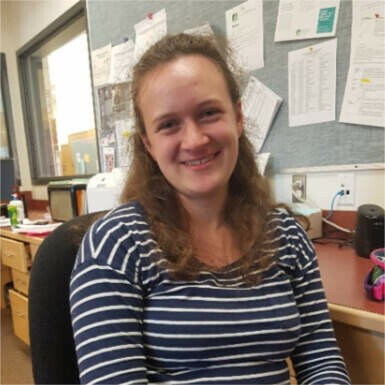 Louisa from Germany
When I was flying to Canada I didn't know what I should be expecting. I just found out a few days ago with who I will stay. With my host family I have so many great memories and new things I think are important. In school I made some incredible friends that I will miss so much. In French class I have learned things I have never learned in school before like how to dance the waltz or how to tie knots. One of my favorite things was going to the basketball provincials in Chilliwack with my team. Before I came here I didn't play any basketball or have any interest in this game at all. But going with these people there was so fun and an amazing experience. With my host family I went camping, hiking, for bike rides or the pool or the lake. We did a lot of fun stuff and I am very happy that I got to stay with this family that supported me with the things I did. I got to experience the change in wetter and how to be outside in every season. When I came here it was hot and wildfires were around. Then we got winter and six months of snow. There we got to go skiing and sledding and all the fun stuff outside. With the program we got to go dogsledding and that is something you don't get to do every day. I think doing this exchange year was a really good decision. I loved that there weren't many internationals at my school but you still got to make international friend on the trips we made with the program. I love that I came here.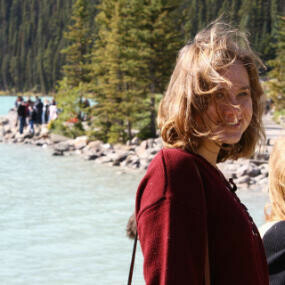 Lucie from Switzerland
I absolutely love my stay in Canada, because it's filled with adventure and memories for a lifetime! I've met so many interesting people, made amazing friends and found a second family. Living in Canada taught me a lot about myself and what I can do on my own. I love traveling through the national parks and exploring the most beautiful lakes and views in the world with my friends and team mates.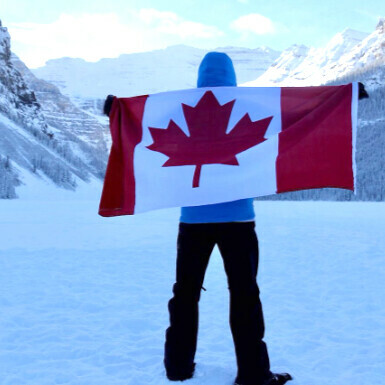 Manuel from Mexico
This year has been the best of my life, this is a one of a lifetime experience. I love my stay in Canada, the people, the food, the environment, and everything. I've met a lot of incredible people and friends, and a new family. This year changed my life.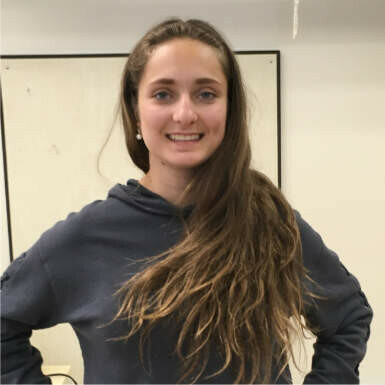 Maria from Spain
This year has been the best year of my life. Fernie is an amazing town to live and people here are really kind. Improving my English and learning about Canada has been awesome. I really don't want to leave.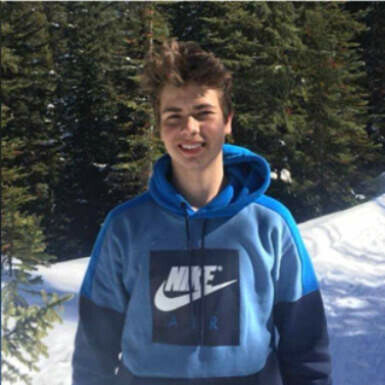 Mattes Stranz
About my great exchange year in Canada. My exciting 10 months journey a started when I first met my host family. They were so kind and helpful to me and my Italian host brother. We really became along well. Also we did activities like mountain biking, hiking or going to hockey games. The school is really much fun because of the special subjects we don't have at home like outdoor education or foods. In outdoor education we are doing really much trips for climbing or mountain biking or other outdoor activities. A thing that enjoyed was to meet new people and the Canadian culture. Everybody is really kind and polite to you. The thing I enjoyed the most was the awesome skiing here in the Kicking Horse Resort. In this Resort you can ski everything, from beginner to total expert and the snow is the best i have ever skied.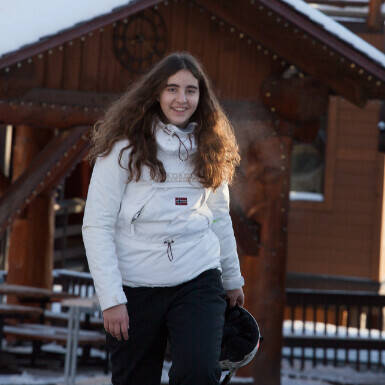 Paula from Spain
Living this experience was amazing! Cranbrook is such a small but amazing town. With a lot of new and cool activities to do as snowboarding, snowshoeing and ice-skating. And new people that i will remember for life like my family, international and canadian friends ... My time here has been awesome, it is a lifetime experience, that i will always remember!

Sarah from Spain
The best thing about my experience at Selkirk Secondary School was the people I met from all over the world. I recommend the Rocky Mountain International Student Program because it was an experience that I'm going to remember all my life.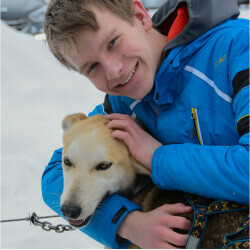 Tillmann from Germany
I'm here since 10 month and I have a great time here. RMISP is a great organisation, because we're doing a lot of trips, where we meet new people and see new and beautiful places. Here are all people very nice and friendly. Especially my host family is very kind and helps wherever they can. The school here is pretty cool, you have big choice of classes, which you can choose. We don't have the most of them in Germany, for example Photography or Drama. I had very nice classes and a lot of fun at school.